MNUDL Debaters Are Featured in Newsweek!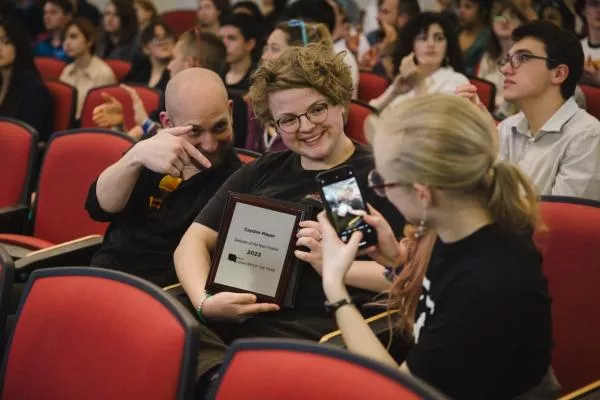 It was a huge weekend for debate, between the NDT and the Urban Debate National Championship! We are so proud of Maren Lien & Cayden Mayer for earning speaker awards, and also advancing to the tournament Finals against Port of LA's team! After finishing in semifinals last year, they've managed to top themselves, and we couldn't be more proud!
Central High School teammates Eleanor Johnson and Kieran Levitre also earned a spot at this tournament through points earned across the season.
After a 4-1 decision, Port of LA's team won the final debate- but all finals participants walked away with an unexpected $5,000 scholarship from Boies Schiller Flexner law firm, a NAUDL sponsor.
The tournament, which was hosted by the Dallas Urban Debate Alliance, had to move finals online due to severe weather in Dallas. This caught the eye of Lauren Giella from Newsweek, who covered the finals across four articles! You'll find insight from Cayden & Maren, a chat with Jun Kwon and Delmy Lopez of LAMDL, and more fun surprises here.
Read her coverage here:
Debate Championship Delays Final Match as Students Face Canceled Flights
Urban Debate Tournament Ends With Historic Final Round, Scholarship Money
Port of Los Angeles Debaters Win School's First Title in Championship Final
St. Paul Central High School Debaters Celebrate Unexpected Tournament Run