Virtual Spanish Debate Offers Global Exchange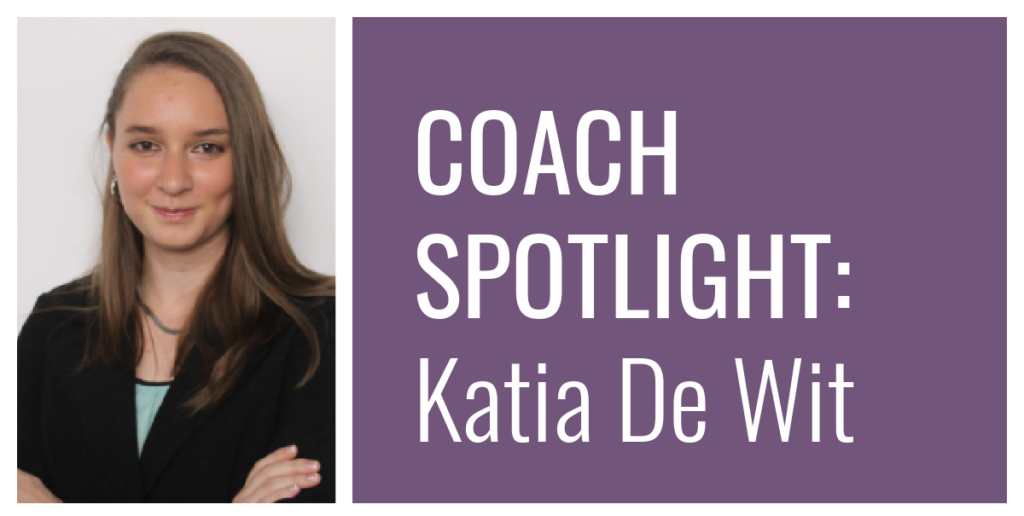 How does a lawyer in Guatemala coach debaters in Minneapolis? It's only possible through the virtual debate format. Katia De Wit is coaching Washburn High School's Spanish Debate League team in Southwest Minneapolis during the COVID-19 pandemic! 
"I received an email from Jenna in February. She was looking for coaches and said that it would be 100% virtual," Katia says, "I was interested. Because I don't live in Minnesota anymore, being 100% virtual made it a lot easier for me to participate as a coach."
Previously, Katia studied at St. Thomas while pursuing a law degree, which is where she became acquainted with the MNUDL as a volunteer judge. 
"One of the reasons I was so interested in coaching was because I saw the level of Spanish that the students had – and not just the level of speaking, but also the level of reasoning. It was impressive. I didn't expect it!" – Katia 
Debating Across Borders
Typically, students would be limited to interacting with coaches and judges within the Twin Cities area. The virtual format has offered a unique opportunity for an intercultural – and global! – exchange. 
Katia says, "It was a surprise for me that the students were from Guatemala. They relate to the coach and can share experiences and their story. It gets a bit more personal, which then helps with debate." 
Not only do these students have the ability to connect with somebody in Central America, they also have the chance to debate in, for some, their native tongue, or for others, in a language they're learning. 
There are many challenges with virtual learning. It can often be seen as a setback. But Katia reminds us, "The virtual space gives students the opportunity to see that even if there is a different country in between where we stand, the opportunities are still there in both." 
Why Spanish Debate?
As a mock trial coach, Katia has the flexibility to coach students fully in English or Spanish- but she sees specific value in Spanish Debate. Coach Katia tells us, "If you can learn a lot of vocabulary in Spanish, it is going to do a lot of good for you… Debating in a different language requires more attention and discipline. The more you can do, the better it will do you in life. If you can learn to debate in one or two languages, or speak in one language then two languages it will help even more. Nowadays, with me living in Guatemala, but working in the US or other parts of the world, it's always useful to know a couple languages."
Although Katia values the way that debate skills connect with her own field, law, she also notes that these skills are useful to a wide range of students. 
"You debate every single day of your life. Debate is everywhere. I think it's very important for all students to know how to debate because they can empathize with other people. They aren't closed minded. That's one of the reasons why I love debate! It gives you a lot of things to think about what you believe. It gives you the courage to say no and say, 'this is what I believe, so this is what I am going to do.'" 
We are so grateful for Katia's willingness to coach one of our teams, and give them the opportunity to partake in an international, intercultural exchange!
---
Do you have fluent Spanish skills? Become a debate judge for our Spanish Debate League. No debate experience? No problem. Sign up to judge Spanish Debate tournaments this spring and we'll train you!