Asian Pacific American Debaters: Forces For Good in Many Fields 

Now, more than ever, it's important that we celebrate the Asian Pacific American community and their remarkable contributions to the debate space and the wider world. As hate crimes and racist claims against Asian Americans escalate, and anti-Asian sentiments harm Asian-owned businesses across the nation, it's vital that we push back by embracing the amazing achievements of our nation's Asian Pacific former debaters.
These Asian Pacific American debate alumni went on to make a difference in many fields. Join us in honoring them during May for Asian American and Pacific Islander Heritage- and please let us know if we missed anyone we should feature via social media or our email!
IN BUSINESS
Clara Shih
The CEO and co-founder of Hearsay was captain of the debate team at Illinois Mathematics and Science Academy. 
Indra Nooyi
The former CEO of PepsiCo was on the debate team as a schoolgirl. Over dinner, her parents would talk about world problems so she and her sister could roleplay solving. (MHE Education)
IN WRITING
Min Jin Lee
Min Jin Lee, author of Free Food for Millionaires and Pachinko, was a member of the debate team at the Bronx High School of Science in New York. (NSDA Website) 
IN HER WORDS | "When I was growing up, I was silent. In high school, I decided to join the debate team to overcome my shyness, then after a year I took public speaking classes." 
David Henry Huang

David Henry Hwang, Tony Award-winner and Pulitzer Prize finalist, has written many famous works for stage and screen including M. Butterfly, Chinglish, Yellow Face, and the Broadway musicals Aida (co-author), Flower Drum Song (2002 revival), and Disney's Tarzan. He was a champion debater in high school. (LA Times)
Celeste Ng
Celeste Ng, author of Everything I Never Told You and Little Fires Everywhere, was a member of the debate team at Shaker Heights High School, Ohio. She will serve as producer for the new Hulu adaptation of her series. (NSDA Rostrum)
Samhita Mukhopadhyay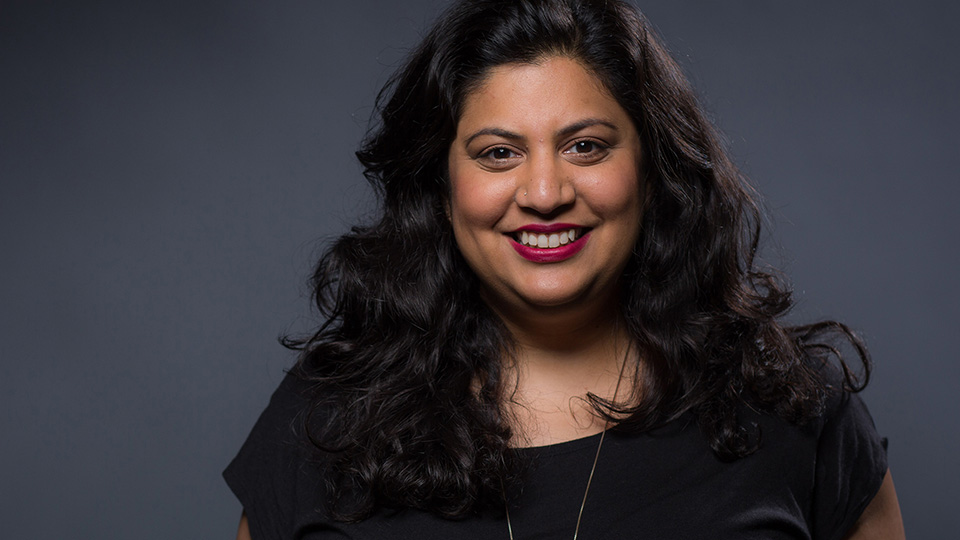 The editor of Teen Vogue and head of Feministing excelled on her high school debate team. (Speaking of Feminism: Today's Activists on the Past, Present, and Future of the U.S. Women's Movement)
ON SCREEN 
Lisa Ling 
Ling excelled academically in high school and proved to be a formidable debater. Her debate coach helped begin her career in journalism by suggesting she try out for a spot on a local television show. (LA Times)
Priya Krishna
Class of 2009 | Greenhill School, Texas
From NSDA: "Priya Krishna is a food writer who contributes regularly to the New York Times and Bon Appétit. She is the author of the best-selling cookbook, Indian-ish, which was named a best cookbook of the year by Eater, NPR, Food & Wine, The New York Times, Bon Appétit, and several others. She is a host on Bon Appétit's popular YouTube channel, where she teaches (among other things) the basics of Indian cooking."
BD Wong

Class of 1978 | Lincoln High School, California
Bradley Darryl "BD" Wong made his Broadway debut in M. Butterfly. He is the only actor to be honored with the Tony Award, Drama Desk Award, Outer Critics Circle Award, Clarence Derwent Award, and Theater World Award for the same performance. He is now starring in the revival of Stephen Sondheim's Pacific Overtures. (NSDA Website)
IN STEM 
Kasha Patel 
She's the digital storyteller for NASA, a pioneering science comedian, and was a member of her high school speech and debate team. She credits her forensics experience for helping her avoid stage fright. (NASA)
Suzanne Insook Ahn
Prolific inventor, neurologist and activist for LGBT and Asian-American rights, competed on her high school's speech and debate team.
IN LAW 
Preet Bharara
Preet Bharara, former federal prosecutor and author of Doing Justice: A Prosecutor's Thoughts on Crime, Punishment, and the Rule of Law, began his passion for argumentation early. He earned the reputation as a fearless crusader even back in high school, when he joined his school's debate team. (Washington Post)
IN POLITICS 
Hiram Fong 
Hiram Fong was the first Asian-American United States Senator, serving from 1959 to 1977. He got his start as an orator on his school's debate team. (LA Times)
Daniel Inouye

Daniel Inouye, Presidential Freedom Award Winner and the highest-ranking Asian American in American political history, was on the debate team during high school. (Wonkette) 
Patsy Takemoto Mink 
She was the first Asian-American woman and woman of color elected to Congress, and a successful college debater at the University of Hawaii. (Women's History)
Andrew Yang 
Andrew Yang isn't shy about his roots as a high school debater. On February 17th, 2019, he tweeted: "Little known fact about me – I was on the US National Debate Team in 1992 that went to the World Championships in London.  If you get me on that debate stage I will deliver.  ?"
Empower more students to become capable leaders. Help us close our $25,000 fundraising gap before May 31st. If you can, donate part of your COVID-19 stimulus today.