Black History Month: 10 More Former Debaters Who Made History
You'll find lots of familiar faces in this Celebrating Black Excellence NSDA video!
This Black History Month, we want to uplift and honor just a few folks who went from mastering the debate stage to becoming masters in their fields of expertise. These previous debaters are seen everywhere – from the TV screen to the courts – and continue to break barriers for future generations. We've featured other great debaters in our last Black History Month article, and we are excited to share these new and familiar faces with you. 
In Office
Ketanji Brown Jackson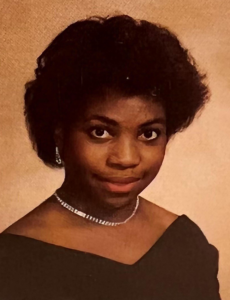 Ketanji Brown Jackson is the first black woman to be elected as a Supreme Court Justice. She is also a national champion in oratory speech. 
Watch her deliver a humorous performance as a high schooler on YouTube! 
Quote: "[Speech and debate] was an experience that I can say without hesitation was the one activity that best prepared me for future success in law and in life," Judge Jackson (NY Times) 
Terri Sewell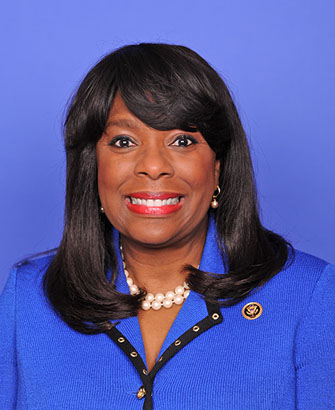 Terri Sewell is the U.S. Representative for Alabama's 7th District and the first black woman to be elected to Congress in Alabama. She also made history by becoming the first black valedictorian of Selma High School, where she participated in debate. Find more great speakers like her here!
Thamar E. Harrigan 
Themar E. Harrigan is the Chief of Staff and White House Liaison of the U.S. Trade and Development Agency, which helps create jobs in the United States. She is co-founder of the Haitian Ladies Network, connecting women of Haitian descent from all over the world. Before these roles, Harrigan was a high school debater at North Miami Beach Senior High School. Find more great debaters like her here! 
On Stage
Chadwick Boseman: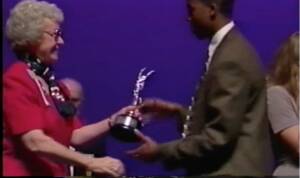 Watch Boseman receiving trophy at the National Speech & Debate Tournament in 1995 here.
Chadwick Boseman is widely known for his roles as King T'Challa in Black Panther and Jackie Robinson in 42. He participated in speech and debate in high school, evening winning 8th place at the National Speech and Debate Tournament in 1995 for Original Oratory. 
Jordan Peele: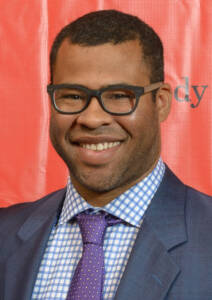 Jordan Peele, the award winning actor, comedian, and director, competed in the National Speech and Debate Tournaments in high school. 
On Paper
John Preston Davis:
John P. Davis was the president of the debating society at Bates College. He was the cofounder of the influential National Negro Congress and was one of the founding publishers of Our World magazine and served as editor of the American Negro Reference Book. (Learn more at blackpast.org)
Bryan Washington: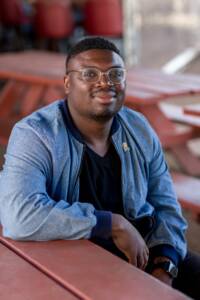 Writer Bryan Washington participated in high school debate and was an East Texas Representative for the National Tournament. He later went on to judge high school debate. 
Bryan says,
I hit my first debate tournament for the same reason I did everything else at fourteen: Some guy I was into was doing it. I didn't say shit my entire first round. I just sat there, staring. Lost in the sauce.

I'd entered the room with people that I'd thought were just like me, but who, in actuality, were operating in another milieu entirely. They were learned and wise. Wholly inscrutable. I couldn't tell you which countries fought in World War I, let alone negotiate our ongoing conflicts in the Middle East.

At the end of the set, one of the judges found me. He was this black guy, tall and stocky. He said he wished I'd spoken. He wanted to hear what I had to say. But maybe next time, he said, smiling at the thought, and the memory of that conversation shamed me for weeks.

The year after that, I actually spoke once or twice. I advanced in a few tournaments. The year after that, I won district. The year after that, I was an East Texas representative, and the National Tournament was held in Dallas.
Bryan shared more about his experience in this article.
Clarence Page: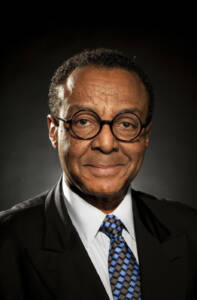 Clarence Page is a Pulitzer Prize-winning journalist and senior member of the Chicago Tribune editorial board. After entering in an Oratory Contest, Page was mentored by a debate coach to help with his stutter and his speech skills. Page went on to participate in speech and debate in high school. 
He says:
"I signed up for speech contests; original oratory and extemporaneous. I joined my high school's debate team. I lost a lot. But I persevered. Now, thanks to years of therapy and a lot of wonderful, encouraging grown-ups who believed in me, hardly anyone can shut me up." (Clarence Page, Chicago Tribune)
In Academia 
Dr. Jewel Prestage: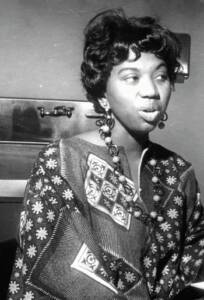 Dr. Jewel Prestage, known by many as the "Mother of Black Political Science," was a political scientist, author, and activist. Prestage was the first black woman to get her PhD in Political Science, which she did at the age of twenty-two. She was a part of the Southern University Debate Team. Learn more about her life and work here.
Dr. Edith Irby Jones: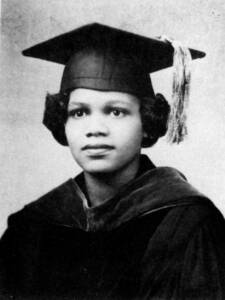 Dr. Edith Irby Jones was a physician and the first black student to be accepted into the University of Arkansas School of Medicine and the first black woman to become president of the National Medical Association. She debated at Knoxville College. Learn more about her life and work here.