Spanish Debate Is Leadership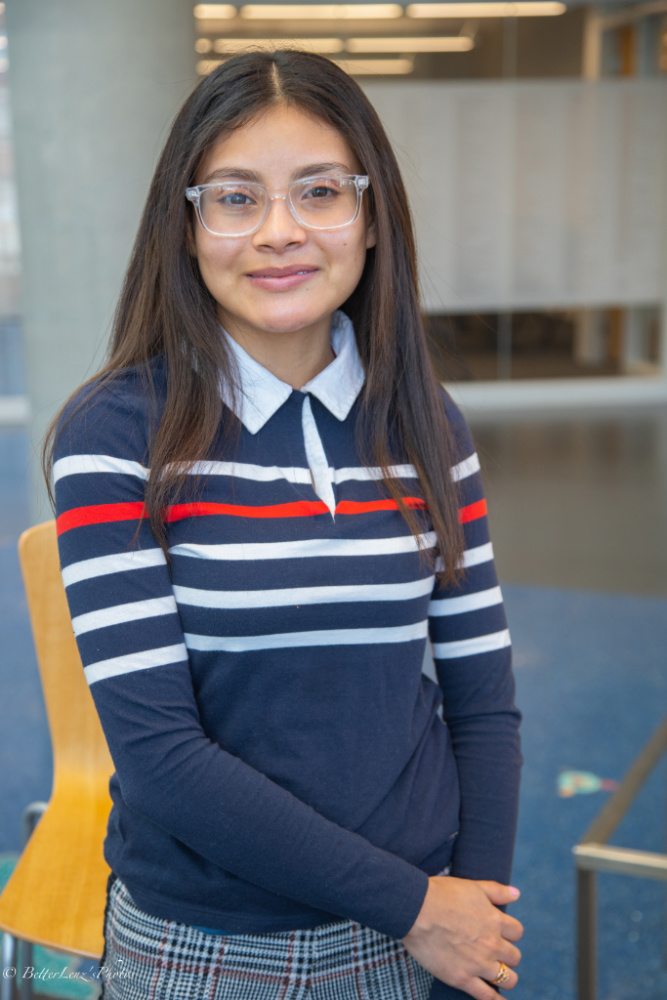 No, you're not experiencing deja vu!
We've previously put the spotlight on Shelley Pacheco for her work starting a Spanish Debate League team at Edison High School. We've reconnected with her, and now, just one year later, Shelley has developed her leadership skills even further as a Spanish Debate League coach!
"One of my main takeaways from doing debate is about leadership. I was always the shy girl who didn't really speak up, especially about social issues, but debate has really helped me to improve my public speaking skills and also to be able to stand up for myself in my community," Shelley tells us. 
Despite her busy schedule as a Political Science and Sociology double-major at Augsburg University, Shelley stepped up to help coach Southwest High School's team, along with teacher-coach Kayla Kelsey. She's part of our first cohort of alum coaches in this program, including Sandy Bolton, Gabe Ferguson, and Cesar Degollado. 
The virtual format has presented both opportunities and challenges. "I think that even though we're still in a pandemic, students are still trying to do the best they can in the tournaments. I think that's what inspires me to continue to be a coach hopefully in the next season. I always feel proud to see my students win a debate. They're working really hard, even though it's all online, they're still putting in the work, they're still going to practice, so that makes me feel proud." 
Practicing leadership skills now, even under challenging circumstances, will serve Shelley's future plans well. "Debate is mostly public policy, so I have been interested in doing more public policy work after I graduate," Shelley tells us. "That's why I chose Political Science and I have hopes to eventually pursue a masters degree in education."
Shelley has come a long way, from being a shy girl to being comfortable leading as a coach. She wants to share this advice to any student- no matter how shy- who is considering trying debate:
"Even if you're not interested in political science or social issues, debate is such a helpful tool to help improve your public speaking skills. Don't even hesitate to join, just because you don't know anything. You never know what will happen!"
---
Your gift helps us financially support great former debaters, like Shelley, so they can build leadership skills and share knowledge with their communities as community coaches. Make a one-time or monthly donation to help provide alum coaches to more teams!