Congratulations to Our Middle School Coaches of the Year!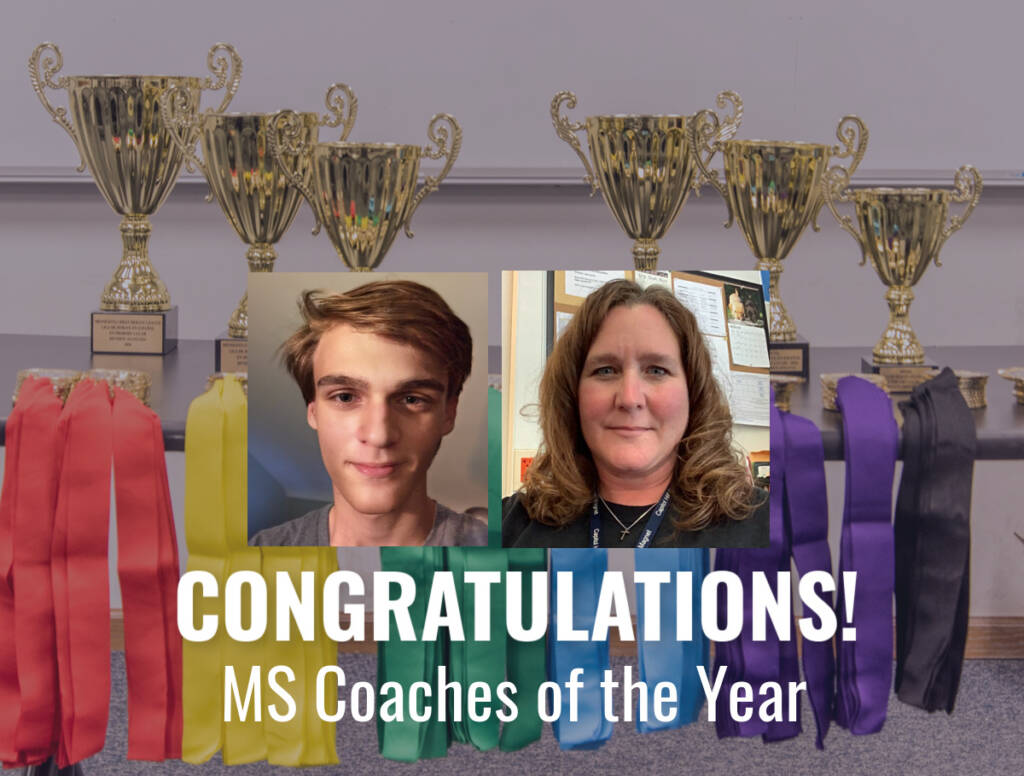 From the COVID-19 pandemic to school disruptions, this was another tough year for middle school debate – but our Coaches of the Year approached it with tenacity and grace. They connected with new debaters, brought the season's topic to life, and brought the best out of our activity. We are so proud of what they've accomplished this year.
Alex Hawksford earned our Teacher Coach of the Year award for her work at Capitol Hill Magnet School. Lily Teske, current debater at Central High School and coach at Murray Middle School, earned the Student Coach of the Year Award.
Read on to learn more about their perspectives on the year.
MS Teacher Coach of the Year: Alex Hawksford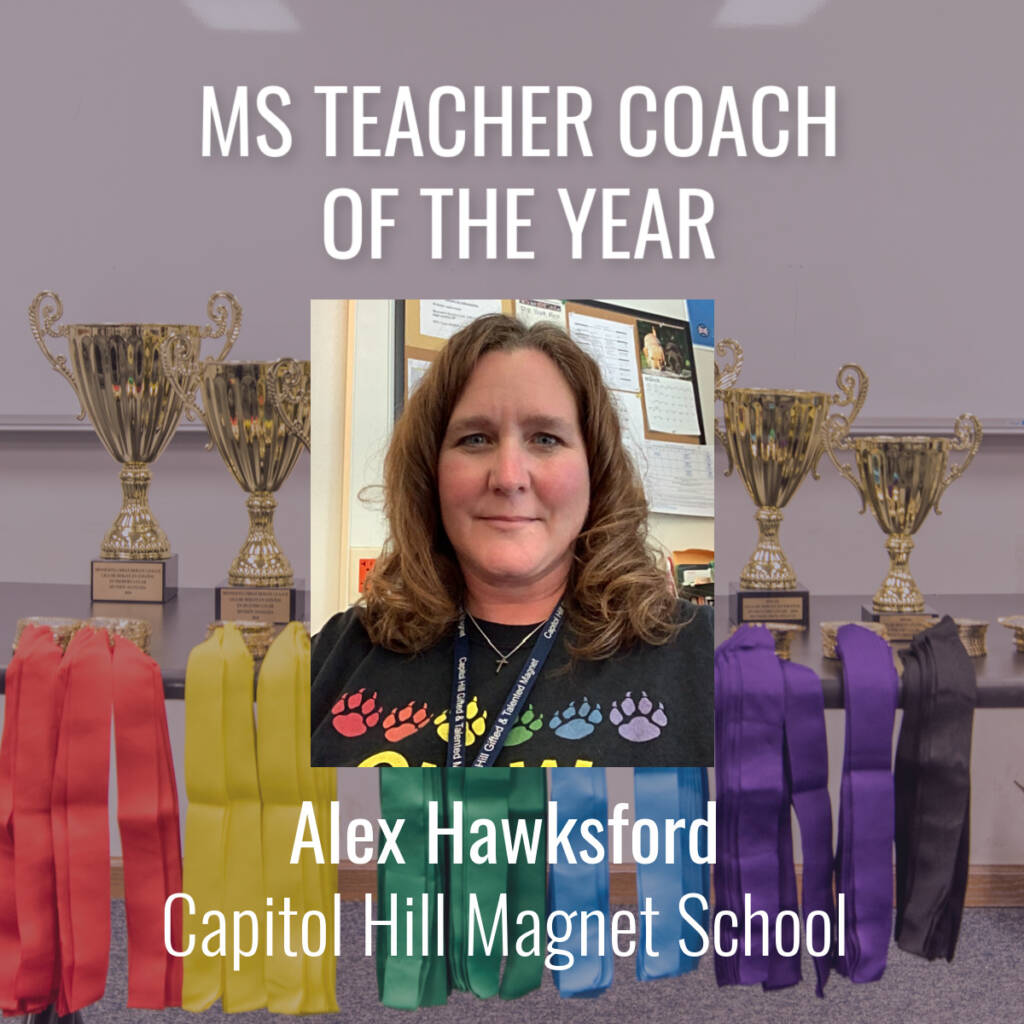 Long-time coach Alex re-energized the Capitol Hill Magnet School team, which grew into a large and competitive powerhouse during the season. She shares her thoughts on coaching and the season:
What motivates you to coach debate?
One thing that motivates me to coach debate is the continued success I see with my debaters each season. I've taught/coached debate for over twenty years and I can honestly say that students learn so much during the debate season. Even if they are greatly confused about debate in the beginning of the season, by the end of debate season students are highly engaged and eager to share what they've learned. The continued growth mindset of my debaters is fun to watch in practices and the debates themselves.
What are your hopes or goals for your team/students?
What do you think more people should know about debate?
That debate is not just about the debates themselves. It's about ALL the preparation that goes into getting ready for the debates. It's the individual skills that are needed for a successful debate that are the most important. And it's these skills that most benefit students after they have finished with middle or high school debate. Being able to actively listen, generate insightful questions, analysis information, and respectfully engage in an active dialogue with others are all benefits of debate. More people should also know that debate is SUPER FUN!
What's your favorite memory from debate this season?
My favorite memory this season was the opportunity to have an in-person debate. I know this sounds rather trivial, but after last year with all virtual debates and then this season with the majority of debates virtual, it was great to see the debates in the classrooms and the students interacting with students from other schools. The "feel" of in-person debates is electric. You can just tell the difference in how the students prepare and react to what's happening in-person rather than virtual.
MS Student Coach of the Year: Lily Teske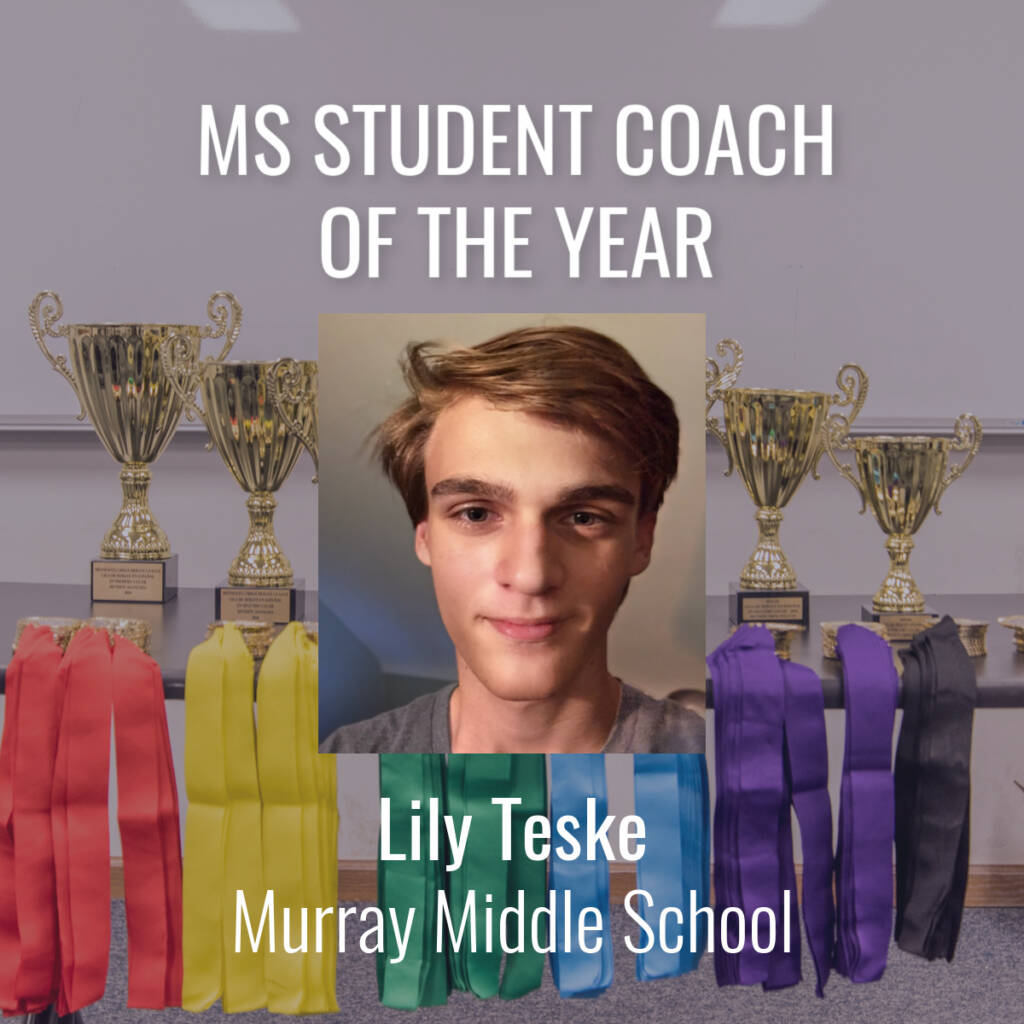 Lily currently debates for Central High School in St. Paul. She brought her expertise to coaching at Murray Middle School. Two Murray Middle Schools students won the Junior Varsity Division at the Citywide Championships this year with her guidance!
What motivates you to coach debate?
A few things motivated me to coach middle schoolers. Having the perspective of an observer in debate has been really helpful. Beyond that, I had a great experience debating in middle school and want to help make that happen for others.
What are your hopes or goals for your team/students?
The entire Murray team exceeded my expectations this year. All of the debaters were engaged, interested and had fun. Especially considering that they all started this year, we did really well competitively as well. Next year, I'm looking forward to a larger team.
What do you think more people should know about debate?
My favorite thing about debate has always been the community, which I think is overlooked by people who aren't involved. It's a lot like a sport when it comes to community. It's always been a really welcoming, inclusive environment for me.
What's your favorite memory from debate this season?
The whole season was a lot of fun. My favorite moment was doing alley debates in practice a few weeks ago. The debaters were all much more competitive and could speak more quickly on their feet compared to at the start of the season.
What do you see as the value of debate?
There's so much value in debate. Debating, especially flip side debating, opens you up to more ideas. It also really helps reading, speaking and analytical skills.