From Great Debater to Changemaker: Ta'Mara Hill Spotlight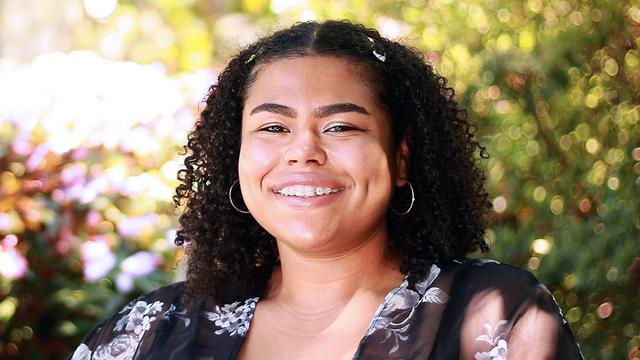 When we say "Wiley College debate", the image of Denzel Washington courageously leading a group of debaters to victory onscreen may come to mind. There have been many Great Debaters since the real Melvin B. Tolson coached at Wiley College – and that film debuted in 2007. One such great debater is Ta'Mara Hill, who is an MNUDL supporter and former coach. Ta'Mara has translated her policy debate experience to real leadership in international policy. Find her story here!
Great Debater Spotlight: Ta'Mara Hill
Before she was a national award winning debater and high school debate coach, Ta'Mara Hill didn't want anything to do with debate. Hutchinson High School in Kansas required students to choose either debate or theater, and shy Hill didn't want to do either. She chose debate because she felt it was the "safer option" and just wanted to "get it over with."
Much to her surprise, Hill said she found her place in debate. Though she had never been interested in sports, in the debate setting, Hill loved the competition and being a part of a group. The debate environment helped her develop skills like how to research, how to make a strong argument, and how to speak in public. More than just learning new skills, Hill said debate made her feel strong and validated.
"I was a terribly shy, uncomfortable child. And debate was the first time I had been encouraged to speak loudly and had been given the opportunity to talk and actually be listened to. I found myself there." 
Throughout high school, Hill competed in forms of debate and speech such as policy, congressional, oration, and more. At the National Speech and Debate Association tournament (NSDA), one of the largest national tournaments for high schools, she spoke on how to build self-confidence and why it is important. 
Hill continued to do debate and speech at Wiley College, home to the famous Wiley Debate team featured in the movie The Great Debaters with Denzel Washington. She took part in many of the same forms of speech and debate as in high school and participated in even more, including IDPA speech, Persuasion, and Reader's Theater. 
Hill was a very accomplished debater who took on topics about justice and equity at tournaments. She spoke about subjects like the effect of the school to prison pipeline on black girls and the Helm's amendment. Hill won multiple national titles for one-on-one debate and public speaking, including a championship and two runner ups at the Pi Kappa Delta tournament. 
After completing her degree at Wiley College, Hill moved to the Twin Cities to get her Master's at the Humphrey School of Public Affairs. Upon graduating, she took a job as co-debate coach at Washington Technology Magnet School in St. Paul. Though the team was small, Hill says what mattered was what the students gained from the experience. 
"I think we're learning a lot and we're having fun, and I think at the end of the day that's what debate's all about."
Her team's debate topic that year was water protection, a topic Hill was especially passionate about because of her orientation towards making positive change in the world. She said topics like these are grounding conversations that need to be had in order to do that.
"I think that water is something that is so specific and needed for humans to thrive, that we genuinely just forget about its importance because most of the people that we interact with have access to it. These conversations and arguments about individuals who don't have access to water, who's access to water is depleted, and whose culture is extremely connected to how water moves and its existence." 
Hill continues to use that same passion for human rights beyond the classroom and into her community. Hill is currently a policy officer and program lead at the Center for Victims of Torture. She also works as a full-time lobbyist for public safety reform. In these roles, she said she uses the skills she learned in debate on a daily basis. 
Just as Hill was able to do herself and with her students, debate gives young people the opportunity to imagine and discuss real world issues in a low-stakes environment. Students can then apply those skills to impactful lives and careers. Debate was able to help Hill blossom and find the value of her own voice in making the world better. She says that she is grateful for debate for helping her become who she is today.
"[Debate] made me a much more confident, a much more thoughtful, and a much more globally minded person. It made me a better person because for the first time I had to think outside my own reality about individuals in other places that are impacted by other things, but also the bigger picture and how laws and policies affect everything that we do. And debate really helped me get to where I am today."
Do you want to support future leaders like Ta'Mara? Learn how you can get involved with the MNUDL by volunteering, serving as a paid coach or judge, or being a member of our board!