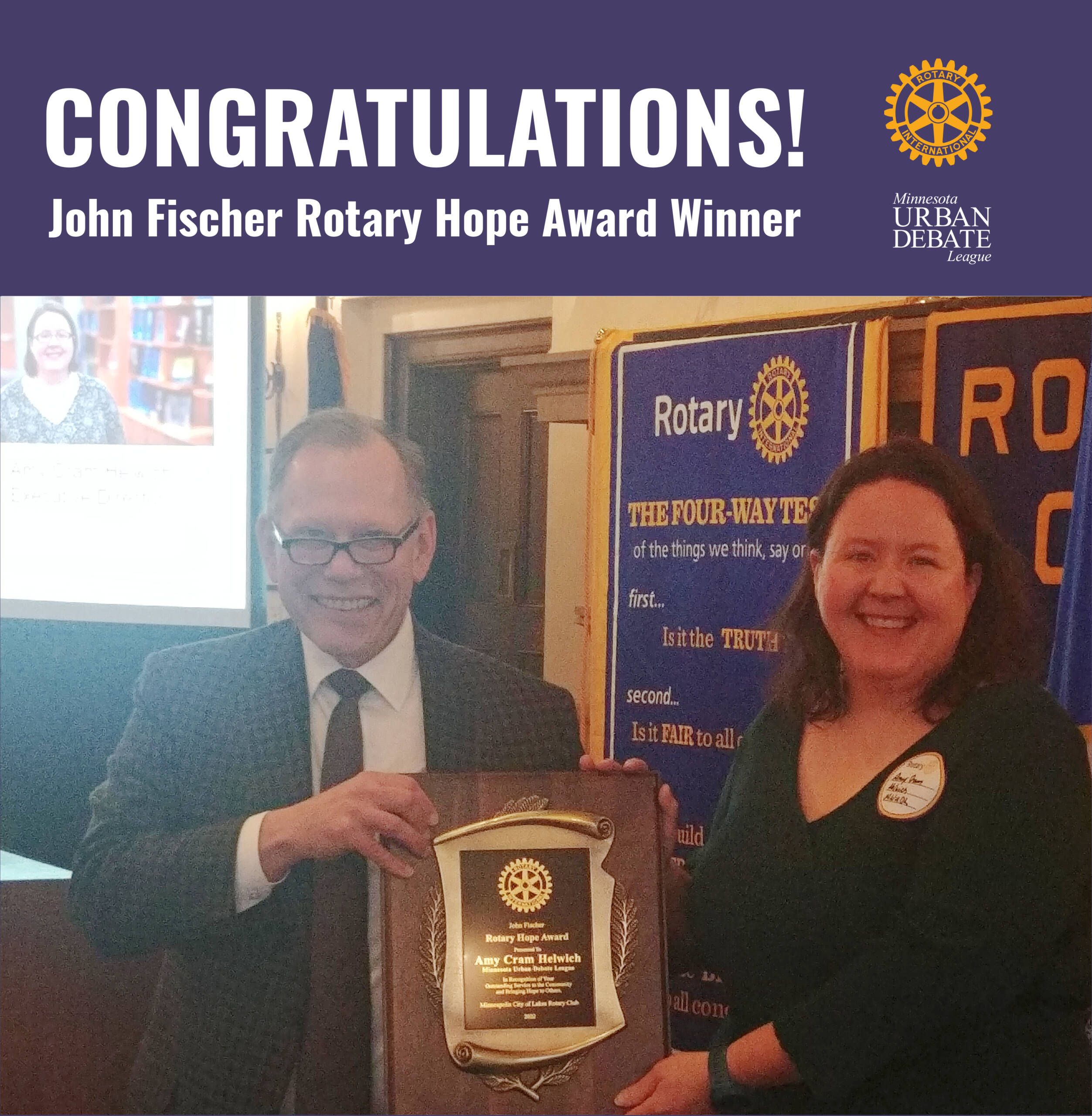 Congratulations to our Executive Director, Amy Cram Helwich, for winning the John Fischer Rotary Hope Award. This award was established in 1987 to honor John Fischer, the founder of the Minneapolis City of Lakes Rotary Club. It is presented annually to a person and/or charitable organization outside of the club for his/her/its outstanding leadership and service in bringing hope to others.
Thank you so much to Scott Benson, former MNUDL Advisory Board Member, for the nomination and his continued support of debate. The award includes a $2,500 grant for the MNUDL! The City of Lakes Rotary does great work in Minneapolis, and we are so grateful to have their partnership and support! 
Learn more about the way debate inspires hope through our student stories.