MNUDL Named Semifinalist in NSDA Activating Equity Awards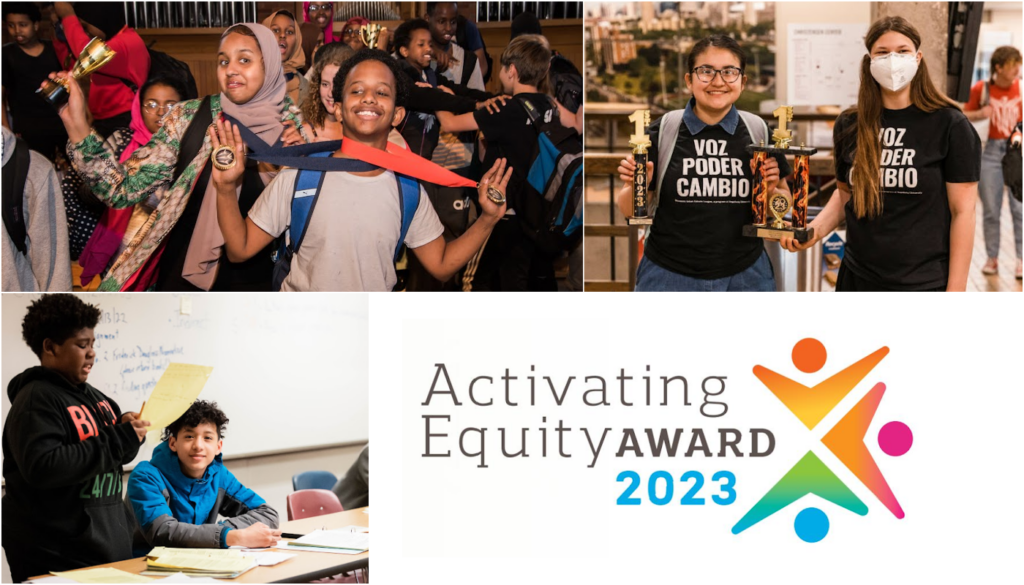 The Minnesota Urban Debate League was recently featured in the National Speech and Debate Association (NSDA) Rostrum for being a semifinalist in the 2023 Activating Equity Awards.
In 2023, the NSDA introduced the Activating Equity Award to honor the work of groups or collectives of individuals who have dedicated themselves to the enhancement of the culture of equity in middle and high school speech and debate activities. This year's winner was The Practice Space, which provides speech and debate training for youth and adults in the Bay Area. We want to give a special shout out to fellow urban debaters at the Brooklyn Debate League for being a Finalist.
Our nomination spotlighted our unique middle school debate programming, Spanish Debate League, East African Debate, and Financial Literacy Debates programs.
Thank you to Cort Sylvester for nominating us for the award. You can learn more about the great work these organizations are doing to make the speech and debate space more equitable at the September/October edition of the NSDA Rostrum.