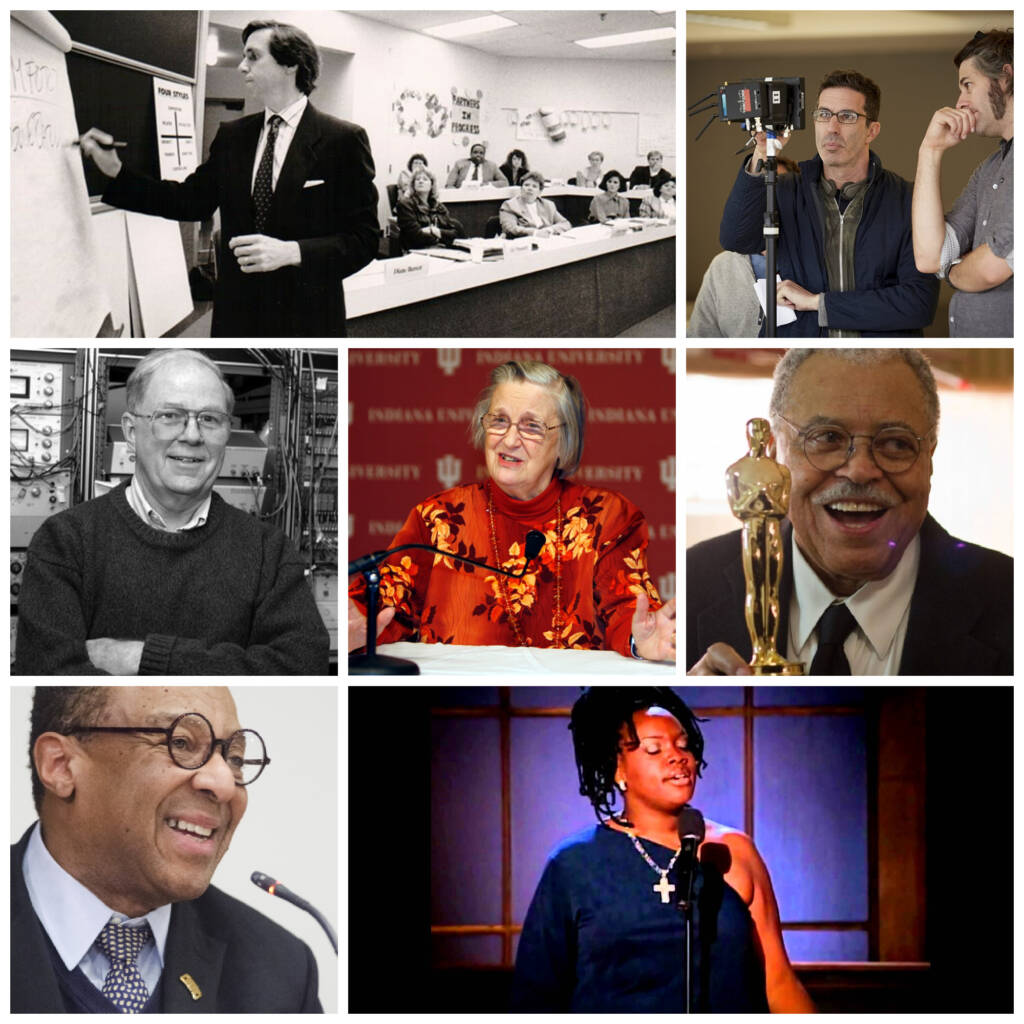 This August, 13-year old Brayden Harrington presented at the Democratic National Convention. Millions watched as Brayden explained that he and Joe Biden are "in the same club" – they stutter. It was a moment that brought new awareness to stuttering.
Stuttering impacts around 1% of the US population. On International Stuttering Awareness Day visit the We Stutter website to learn more, and also check out the stories of these famous former debaters people who are also part of Brayden and Biden's club.
---
ARTHUR GREENBERG 
Growing up in a Russian Immigrant family in Detroit, Michigan, Arthur Greenberg had a secret dream of being a lawyer. He took magic lessons, debated in high school and at UCLA, and searched for every opportunity he could to get onstage and work on his oratorical skills. After a successful career as a Los Angeles lawyer and founding member of Greenberg & Glusker, he is listed in The Best Lawyers in America. (UCLA Debate Union)
CHICK HISLOP 
What can't he do? Olympic coach, U.S. Track and Field Hall of Fame inductee… high school debater? Before gaining fame as the Weber State University Head Coach for Track & Field and U.S. Assistant Coach at 1996 Olympics, Charles "Chick" Hislop was a student with a stutter. 
"During debates, '[I] would grab [my] hands and hold on to stop them from shaking,' Hislop said. In spite of the nerves, he memorized hundreds of pages of material and became a formidable debater, and then a teacher." (Cody Enterprise)
CLARENCE PAGE 
Pulitzer Prize-winning journalist for the Chicago Tribune, Clarence Page, competed in speech and debate as a high school student. He speaks out about the experiences of people who stutter.
"I signed up for speech contests; original oratory and extemporaneous. I joined my high school's debate team. I lost a lot. But I persevered. Now, thanks to years of therapy and a lot of wonderful, encouraging grown-ups who believed in me, hardly anyone can shut me up." (Clarence Page, Chicago Tribune)
ELINOR OSTROM 
An influential political scientist, she won the Nobel Prize for Economic Sciences in 2009 and became the first woman to ever win the award. 
Back in high school, she went from a shy girl to commencement speaker: Elinor Ostrom, nicknamed "Lin" in high school, "joined the debate team in hopes of overcoming a childhood stutter and painful shyness. She not only mastered debate, but also became an outstanding member of the school swim team." Ostrom graduated from Beverly Hills High School in 1951. Her commencement speech asked: "Is There a World Tomorrow?" (Indiana University)
"High school debate is excellent training. There are two sides to every question, and you have to learn how to make a coherent argument for each, since they randomly assign you to a side." (IMF)
GEORGIA ME
The Tony-, Emmy-, Peabody-winning actress, producer, and poet began her life as Tamika Harper. She was one of the stars of Def Poetry Jam in 2003 and has since appeared on NBC, VH1, BET, MTV, OXYGEN, CNN, ABC, HBO, and PBS. 
"Georgia Me used to stutter, but that didn't stop her from talking a lot. 'All my life I talked,' she said. 'I would finish my work fast, I got good grades, so I could talk.' As a youngster, Georgia Me — real name Tamika Harper — won oratorical contests, was involved in the model United Nations and the debate team and wrote poetry, which became her easiest outlet." (NY Times, 2003) 
JAMES EARL JONES
Before Darth Vader… a debater! From the age of 10-14, James Earl Jones spoke very little and when he did, stuttered. He found his voice through recitation of poetry with his English teacher, Mr. Crouch, and soon became the star member of his school's speech and debate team. He stayed in touch with his teacher long after graduation, inviting him to performances. (Achievement.org)
'Mr. Crouch got me engaged in the debating class, the dramatic reading class and so on. He got me talking, and reading poetry – Edgar Allan Poe was my favourite…"
JEFFREY BLITZ 
Love The Office? Thank this former debater! The director, producer, and screenwriter won an Emmy for his work on The Office, and previous acclaim for his documentary, Spellbound. In 2007, he made the film, Rocket Science, a loosely autobiographical coming-of-age story about a high school student with a stutter who is persuaded to join the debate team. 
"Sometimes you want to cut out those parts of yourself that are frustrating or painful or make you different. But those parts are as responsible as the good and easy is for who you are. Stuttering makes you who you are and it can inspire some great things. It's because of stuttering that I got involved in debate, that I developed a passion for words and reading, that I found myself drawn into the power of film. I am who I am because of my stuttering and I'm finally very glad for that. When you're blocking on a word, you wish it gone. But when you step back and look at the big picture there are some great things that come along with stuttering." (The Stuttering Foundation) 
MICHAEL SHEEHAN 
Who's that man behind the curtain? Sheehan, probably. He's been the speech coach at every Democratic convention since 1988, and has consulted dozens of CEOs and politicians – most recently, Joe Biden, who also stutters. 
Before this, he was an Irish-Catholic high school student growing up in New York City, where he joined the school's theater club and speech and debate team. He loved it enough to keep pursuing acting, attending Yale School of Drama and working as an actor before becoming a consultant. Michael Sheehan is now one of Washington DC's most sought-after communications specialists. (Fast Company) 
"It gives me empathy and patience for people speaking to groups of any size…. Especially the Democratic Conventions. You've got 16,000-18,000 people in the hall, and 60 million of people on various networks. I draw on several things in my background – stuttering is a huge part of it, in terms of the empathy, the sympathy, and the intuitive feel for communicating. My graduate degree is from Yale School of Drama. But before all that, when I was desperately struggling through, I joined the speech teams and the debate teams because the help wasn't available back then. Like many stutterers, I invented my own road through it." (Stutter Talk Podcast)
ROBERT WURTZ 
Robert Wurtz is an award-winning American neuroscientist. He pioneered the study of the neuronal basis of vision and its relation with cognitive functions. He credits his debate coach for inspiring him to push himself and compete: 
"The debate coach, Dorothy Weirich, suggested that I join the debate team. When I explained that I could not because of the stutter, she simply said that it was irrelevant, and that preparing for debates would help my speech. I agreed to do so with considerable anxiety, and over the high school years my stutter diminished as success in debates increased. Our team won the Missouri state debate championship in my senior year due in part to what I thought was my particularly effective final rebuttal. I had many devoted teachers, but the abilities I use every day… result from Dorothy Weirich in high school." (Society for Neuroscience – The History of Neuroscience) 
SAM E. ULU 
Picture Perfect: Sam E. Ulu is a self-described "rocket scientist turned tech entrepreneur." He is now the CEO of Candidly, an event photography service. As a teenager back in Nigeria, he attended an air force military school and found success on the debate team there. 
"Despite my fear of public speaking, I decided to join the debate team to address my stutter. I still stutter when I get really mad ? or it can come out if I speak too quickly when I am excited ?. I ended up leading our team to the first debate national championship in 17 years." (Medium)
---
Meet more famous former debaters! Find more trivia like this. Follow us on LinkedIn, Instagram, Facebook, and Twitter.