Team Spotlight: Heritage E-STEM Magnet School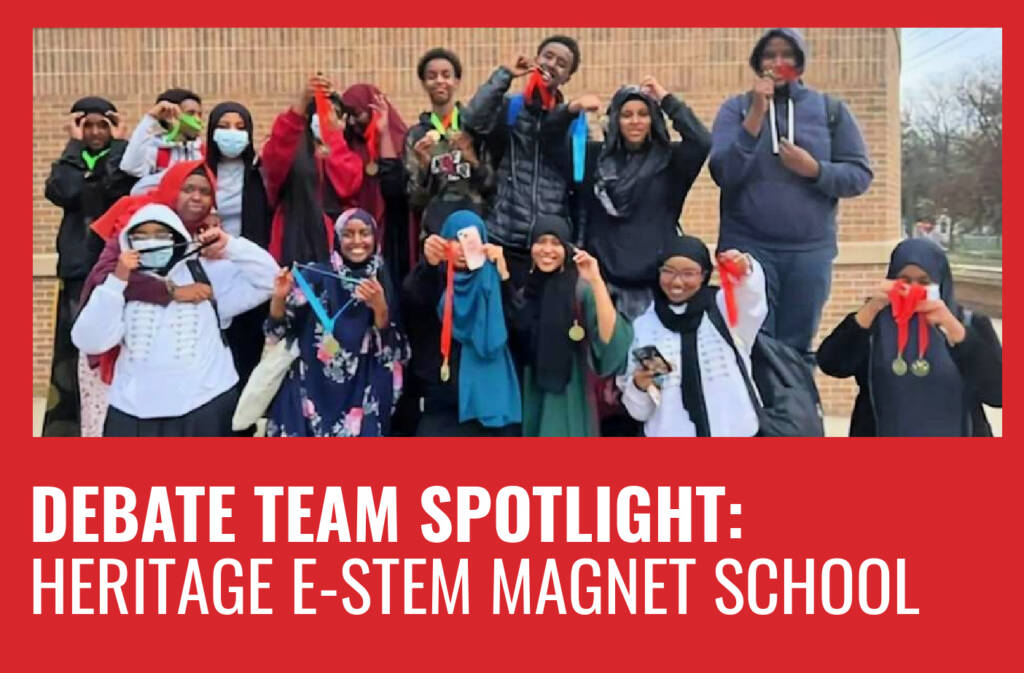 Welcome to the East African Debate League – and congratulations on a stellar first season!
Heritage E-STEM Magnet School began its first-ever debate team this year, launching an East African Debate Team for the 2023 spring season. We chatted with coach Abdirizak Diis and several debaters from his team to learn about their experience leaping into the world of debate! 
In this program, students learn to debate the affirmative (pro) and negative (con) side of a challenging policy topic that pertains directly to the East African community. Past topics have included remittances, culturally-specific versus integrated education, BIPOC representation on the police force, rent control, and more. This year, the topic moved the students' focus from the Minneapolis community, as in previous years, to a broader international lens. Students were asked to examine whether, on balance, foreign investment has been helpful or harmful for East Africa. 
Abdizirak Diis is a Social Studies teacher at Heritage E-STEM Academy. He recently earned a Bush Fellowship and is working on the first-ever Somali ethnic studies curriculum in the nation. He joined our coaching staff because he perceived the educational value of debate for his students, and the strong relevance of the topic: 
"I am interested in coaching because the topic really attracted me. These students are going to learn more about their country, they're going to learn more about foreign interference and foreign involvement in the horn of Africa and how that affects the lives of many people who live over there and also the East African community in Minnesota," he tells us. 
Aisha decided to join the debate team because she also was attracted to topic: "What made me majorly interested was the topic. As someone from East Africa myself, I really wanted to speak on the topic and learn more about it as well," she told us. 
Heritage E-STEM Academy's team set out to learn the basics of debate, including how to write constructive speeches, refute arguments, respond to cross-examination, and crystallize the arguments of a round with rebuttals. In the process, they learned high-powered academic skills like argumentation, deep listening, research, and public speaking. But it didn't come easy. 
"I went in kind of blindsided for the first tournament. I was up against really good competitors!" Aisha tells us. "Because I learned from my competitors and judges, I was able to do better in this tournament." 
At each tournament, students debate on both the pro and con side of the case to learn how to advocate for multiple angles of the issue. Their volunteer judges listen to students speak, choose the winner of the debate, and then provide verbal and written feedback to help students win in the next round. 
"Whether my students win or not, it is a good experience for them – and the other students from other schools as well. It's a lifelong experience; they are learning," Coach Abdizirak tells us. 
After practices and tournaments, students rapidly improve their critical thinking and argumentation skills.
"When I'm debating, I can learn more about strategies on how to argue, talk about topics with people who have different views, and build confidence as well. Doing debate requires a lot of confidence and stamina. I got a lot out of it," Aisha explains. "I think more people should know that debate requires a lot of strategies. In order to prepare, you have to know to attack from several sides and not just stick to one thing. And also, how to properly counterattack – you can't just say stuff. You have to know what you're talking about!"
At the East African Debate Championship, Aisha was able to earn the 5th place team award along with partner Zahra Abdikarin- not bad for her first year in competition!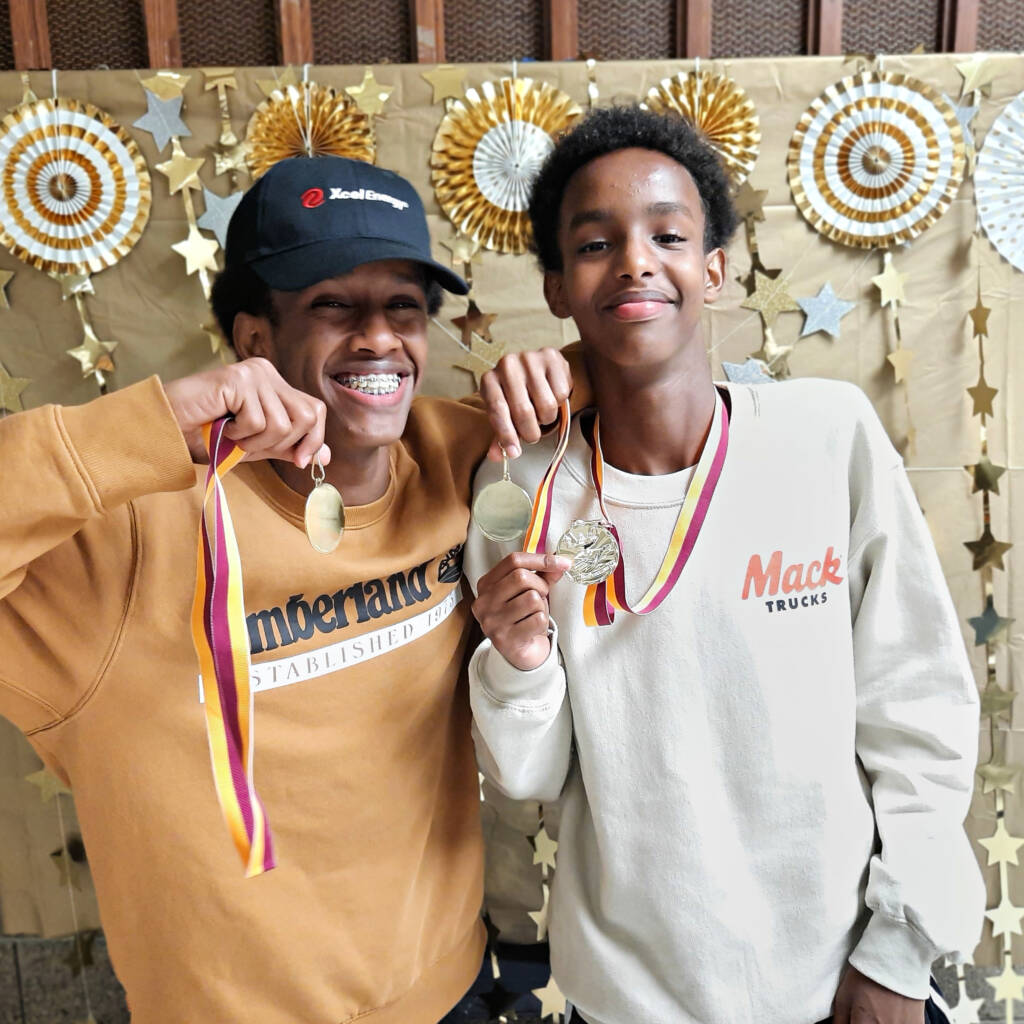 Liban, Aisha's teammate and a novice debater, placed in the top 10 at the Championship. He shared how debate has improved his academic skills in the above YouTube video. 
Although the debaters at Heritage E-STEM Magnet School took home medals, trophies, and valuable skills from their spring season, Coach Abdizirak is most excited about another benefit they've gained. 
"The biggest takeaway for our students is they're on track to getting a scholarship from Augsburg University, and that's a good benefit. If they get full tuition, then that could boost their lives forever. And that's why other students should join debate," he tells us. 
Students who debate for 2+ years, are Pell Grant Eligible, and meet GPA standards qualify for the Augsburg Promise Scholarship – 4 years of full undergraduate tuition, a $160,000 value. And unlike the topic they discussed this year, there's no debate – that's a valuable investment!