We Speak, You Listen: Brand New Student-Inspired Debate Merchandise Now Available on Bonfire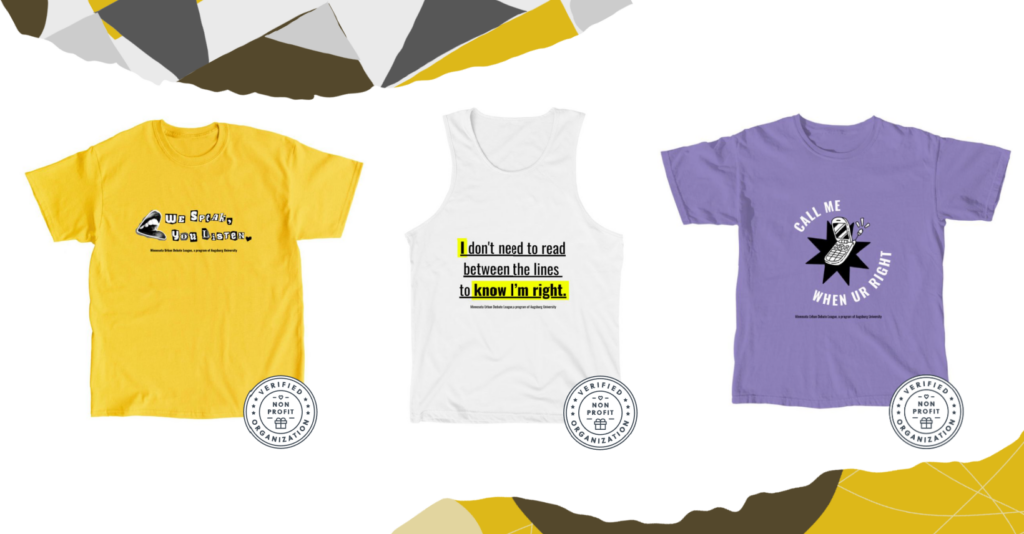 Our new MNUDL collection on Bonfire celebrates our students' creativity and style. These new designs were directly inspired by debater suggestions and designed by our AmeriCorps VISTA Skye Spindler. Find a few of our new items below!
I Know I'm Right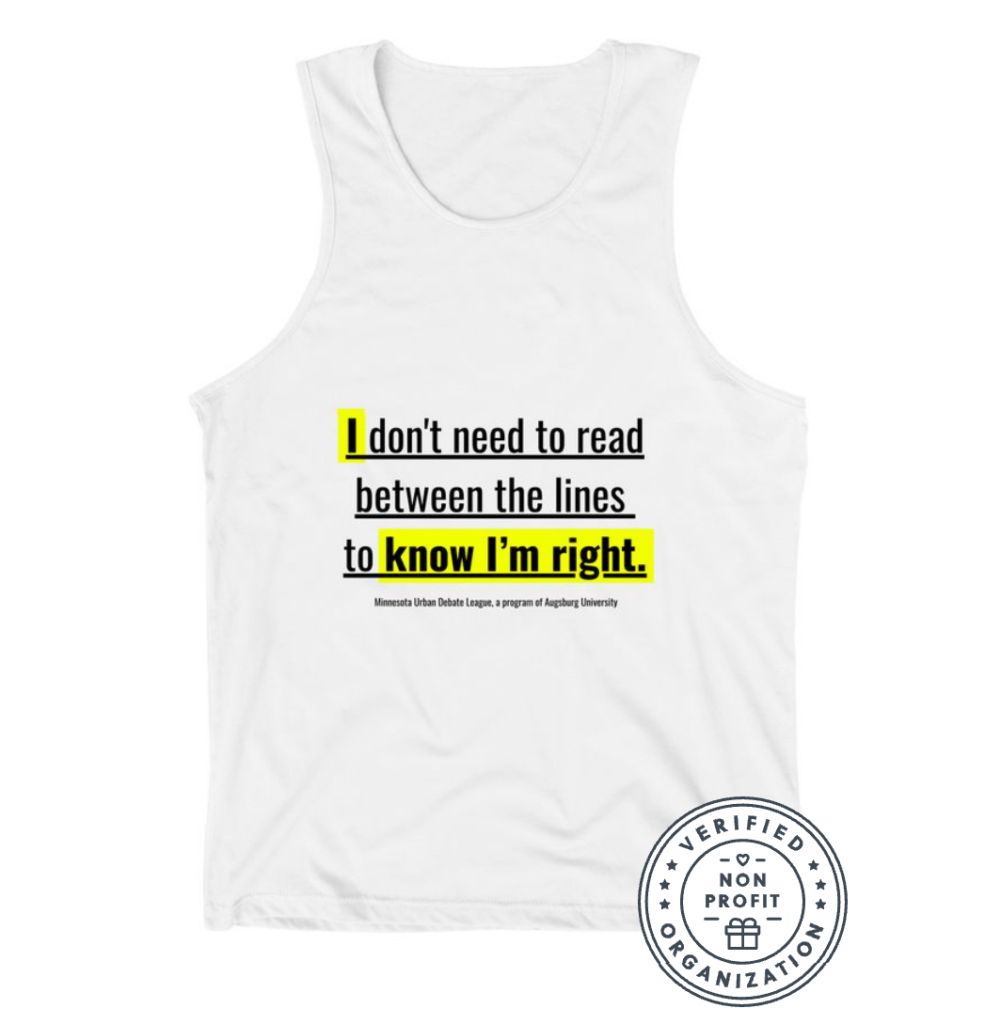 This shirt will really HIGHLIGHT your debate prowess. Thank you to V from Franklin Middle School for sharing this design concept!
Available in tee, tank, long sleeve T, hoodie, crewneck, and youth sizes! | Buy our "I Know I'm Right" design here 
We Speak, You Listen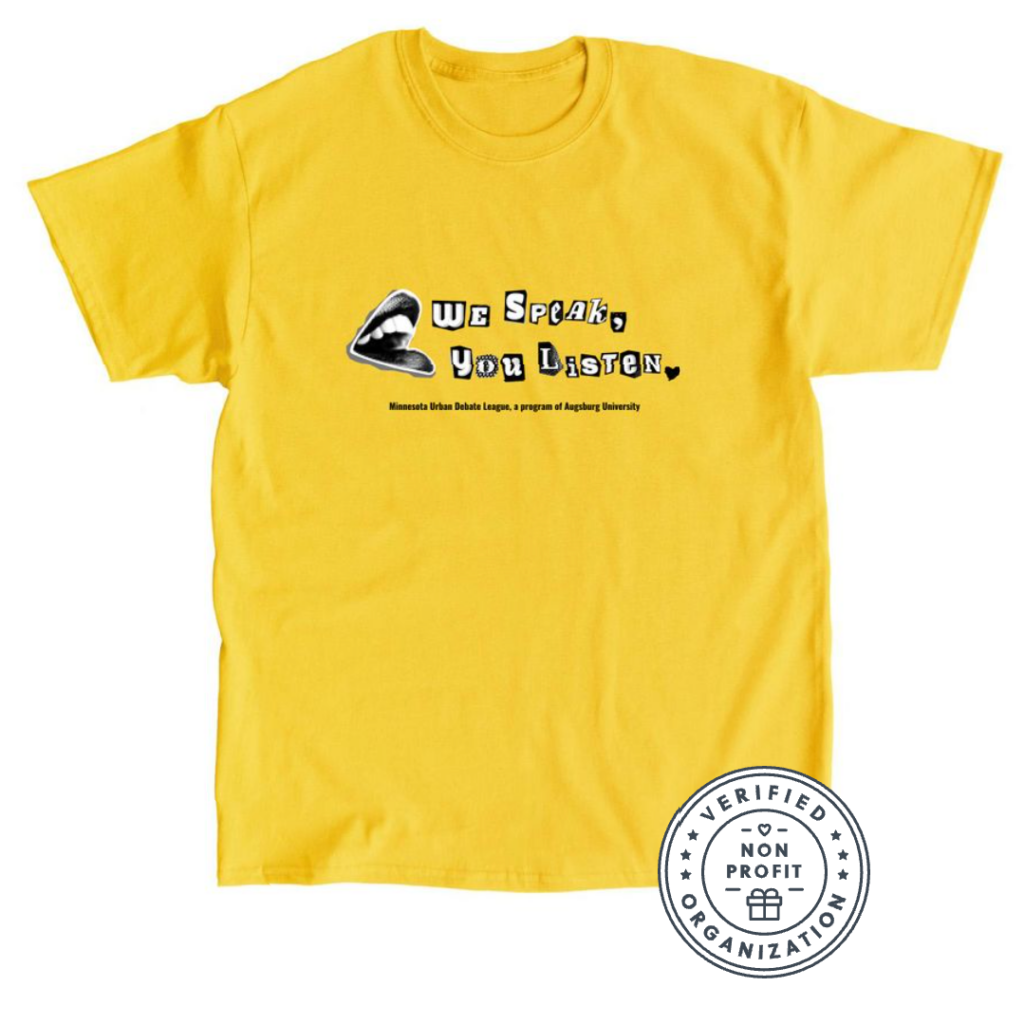 Tartan High School debaters Lillie and Tolulope submitted this design idea… and we listened. Available in dark and white versions!
Buy now: Dark Colorway | White Colorway
Call Me When Ur Right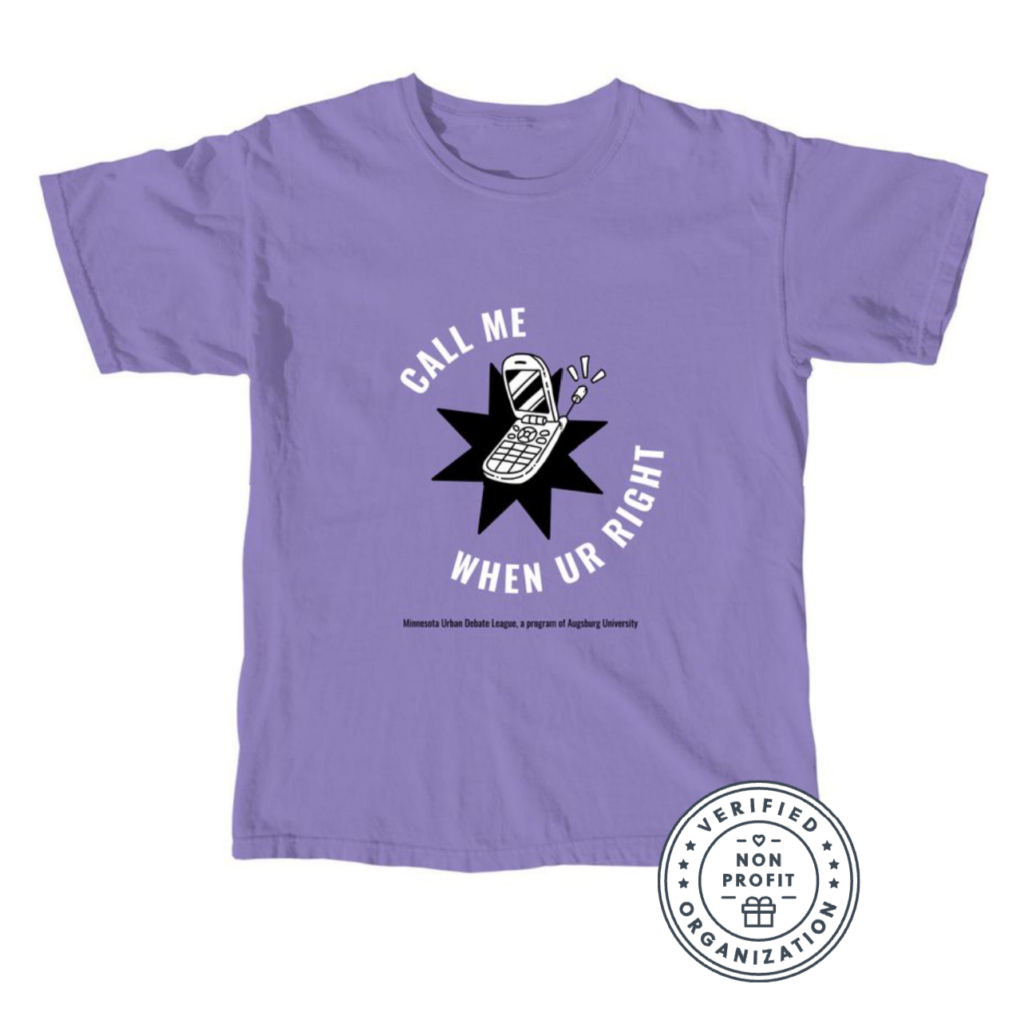 We're catching the Y2K wave with this candy-colored flip phone design! Thank you to V from Franklin Middle School for the suggestion.
Available in 4 tank and tee styles. | Buy our Call Me When UR Right design
A Grind A Day Keeps the L's Away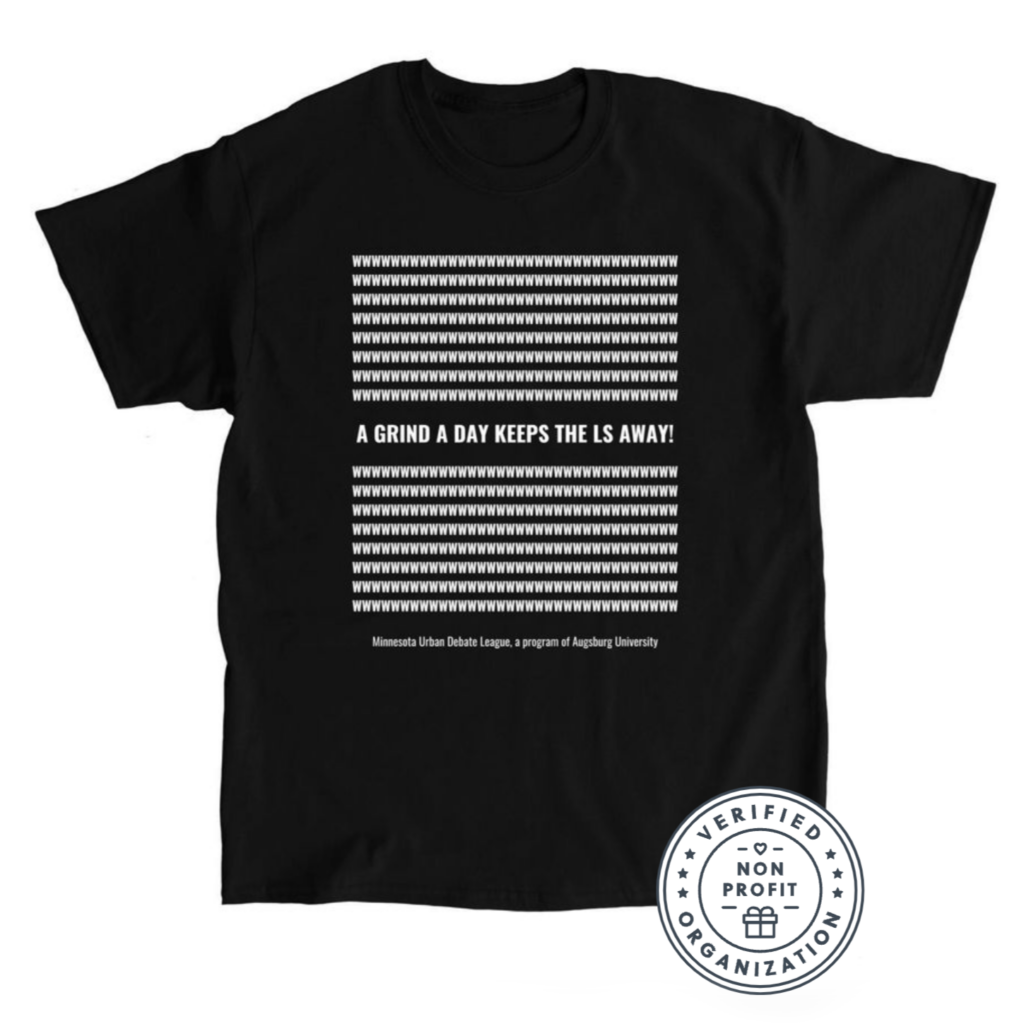 An ounce of prevention is worth a pound of cure. A grind a day keeps the L's away! Thank you to Skye Spindler for developing this coach-inspired design.
Don't see your school color? Let us know and we'll change the available colorways!
Buy Now: A Grind a Day Keeps the L's Away