Welcome to Our Newest Staff Member, Neeyra Estrada-Pena!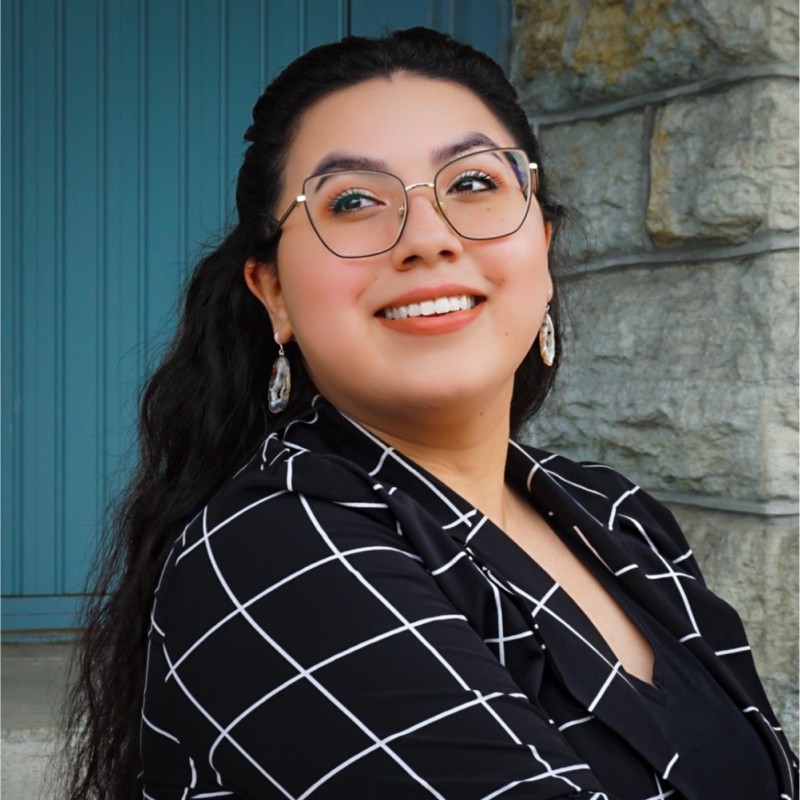 We are thrilled to welcome our new full time Operations Coordinator, Neeyra Estrada-Pena! Neeyra is a proud debate alum and is excited to share her skills with an organization that supports future debaters. Learn more about Neeyra below!
Tell us more about your experience in debate.
I was a (very) novice policy debater in college and I participated in some public forum debates as well. I started debate in my junior year at the University of Minnesota. I took an argumentation class and it just so happened that the instructor for that class was also the Director of Forensics at the U. One day after class he asked me if I would be interested in joining the debate team. I was initially reluctant to join the debate team so late into college because I thought I would have to compete against very seasoned debaters and I had no experience. Thankfully there were other novices who joined around the same time so I had lots of other people to practice with who also didn't have a lot of debate experience. My experience in debate helped me to become a more confident public speaker, and I've carried a lot of the skills I gained from debate into my professional experience as well.
What made you interested in working with the MNUDL?
The values of the MNUDL closely align with my own. Outside of working with the MNUDL, I am also a life coach for women of color. As a life coach, a huge part of what I work on with my clients is helping them grow their confidence and helping them become better advocates for themselves. I know firsthand that these are some of the outcomes that students gain from debate, and seeing how much they align with my own work, I felt that my skills and experience would be put to good use at the MNUDL.
Is there anything you want people to know about you?
As a first generation daughter of immigrants, I see a younger version of myself in so many of our MNUDL debaters. I know how impactful it is for young people to have adults (outside of their family) in their life that believe in them and encourage them. It is because of those adults in my life that believed in me, often before I believed in myself, that I am where I am today. It feels full-circle for me to be here and to contribute to the amazing work that the MNUDL is doing in our communities.