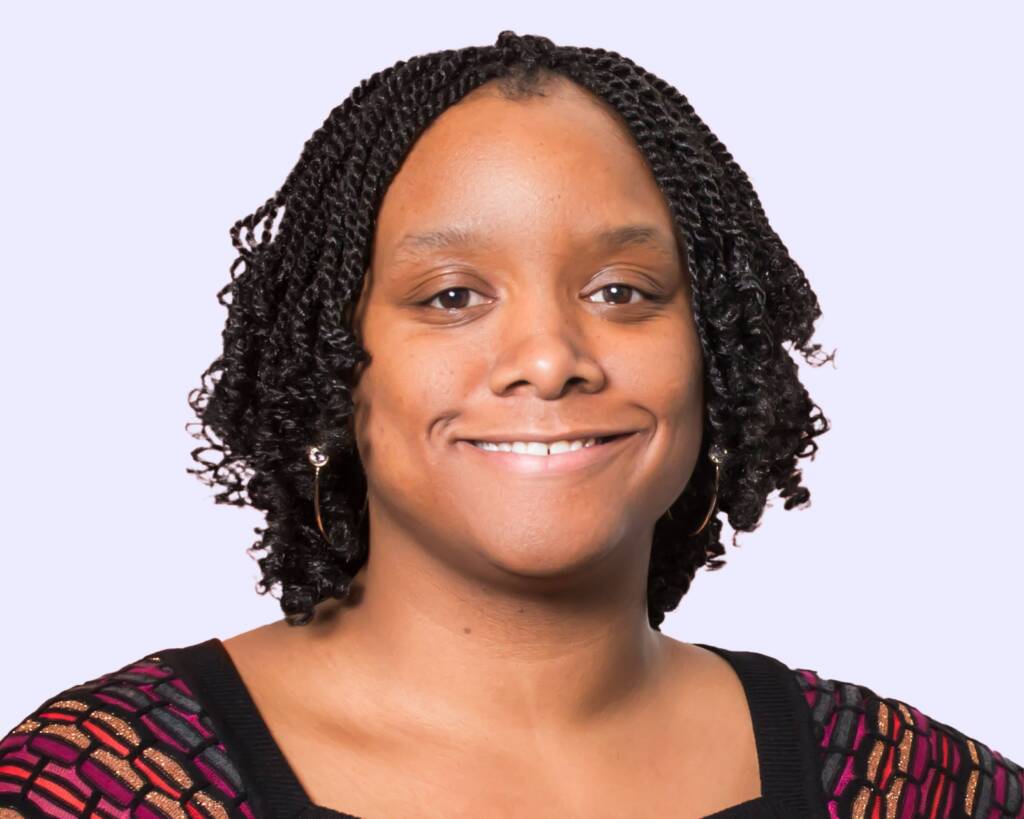 Why Debate Camp Matters: Spotlight on Patrice Releford 
Debate camp is so much more than drills. It was a transformative experience for Patrice Releford, who is now the Senior Director of Impact & Collective Giving at the Minneapolis Foundation! While debating in St. Louis, Patrice had the opportunity to attend debate camp at the University of Missouri-Kansas City. Read on to see how this experience continued to influence Patrice's life long after graduation, in her own words. 
I participated in the debate team during my time attending a St. Louis public school, Metro High School. I did debate sophomore and junior year of high school. I never had any plans to be a lawyer or anything, but I always thought it would be helpful to be able to know how to do research, to carry a point based on facts, and to just learn how to be more persuasive. Debate and journalism were my two key interests in high school. 
My partner's name was Heidi. She was a fantastic public speaker, stronger than me. But I became much better over the course of the two years of being in debate. What I really took from debate was stronger research and writing skills. I loved doing the research and writing briefs! We'd put so much work into it outside of tournaments, hanging out in the library after school, and even sometimes on breaks. I remember NATO being one of our topics. It's funny how NATO is back on the forefront for the younger generation. It's a household name again. 
Debate Camp: So Much More Than Practice Drills 
I attend a debate camp at the University of Missouri-Kansas City. I remember how cool it was to be on a college campus, for several days, with other young people. It really was in a lot of ways like a preview of going away to college. Many of the people I met there were first generation college students too. One of the facets of debate people might not think about is the access that it gives young people to college institutions like post secondary institutions. It was really life changing for me to be able to go away to Kansas City, a four hour bus ride from my home, to a college campus and stay there for a few days for a debate tournament. We slept in the dorms. We ate meals in the dining halls at the campus. That's where I made the most memories for my time in debate. 
We also got to meet current college students who were involved in debate. Not everyone's parents have the ability to take their student on college visits. It wasn't an experience my parents would have been able to give me, because their jobs were intense and they worked a lot. I'm the first generation of my family to attend a four year college, so that debate camp experience was my first exposure to what life in a post-secondary institution could be like. 
I actually met two students at the debate camp, who ended up going to the same college as me. We remembered each other when we arrived. 
Extra! Extra! Debaters Make Great Journalists
I did not compete in debate in college. I attended the journalism school at the University of Missouri, Columbia. But the skills in terms of research, logic, reasoning, all influenced me as I went to college and majored in journalism and then pursued journalism internships, and eventually became a journalist.
During my college years, I had a few internships around the country, and one was at the Star Tribune. It turned into a job, and I ended up moving to the Twin Cities. 
I covered Education for the Star Tribune. We were just climbing out of the last recession, and there were many complex issues to cover. For example, homelessness had been rising at the time, and I wrote about the impact on kids in the school system. Minneapolis Public Schools had a robust response to help keep young people at the schools, so I wrote about that. 
There was one memorable story about a group of student athletes at a suburban school who were disciplined over posting photos of themselves at a party drinking on social media. It was heated and controversial. This was a story about social media and the impact on young people, back when Facebook was just a few years old. These ethical and procedural issues are cyclical. We still think about them now, just with new social media platforms. 
Your ability to do research, structure your writing, and carry through your points using evidence to support it is crucial to journalism. That's a foundation debate gave me that's helped me throughout my years.
Applying Debate Skills to Public Service
A few years into being a journalist, I decided I was really interested in nonprofits and public administration. I moved to Chicago and pursued a Master's in Public Administration with an emphasis on nonprofit management. After grad school, I worked briefly at the United Way in Chicago, and then moved back to Minneapolis to work at the People Serving People homeless shelter. From there, I transitioned into philanthropy through the MCF, the Minnesota Council and Foundation's Ron McKinley Philanthropy Fellowship.
Now, at the Minneapolis Foundation, I manage our education grant making and collective giving. We raise resources from the community. We've raised resources for pandemic relief and the rebuilding effort following the unrest after the murder of George Floyd. I also manage a small team that includes giving circles, where people come together to give away grants or other resources. One of the advisory boards that we work with is a group called WCA Foundation,  focused on women's issues. I also work with another fund that focuses on criminal justice and community safety issues. 
With debate, in addition to writing, you're researching and reading. As part of my role now, I review proposals. You need to be able to ask questions, to learn more and understand. It's just something that is inherent in debate. There are also important listening skills that come from debate. As the program director at a foundation, you do a lot of listening to find out ways in which the foundation can support really important work in the community. 
At MDAW 2023, we're offering 15+ camps for debaters of all experience levels! Ensure scholarships for next year's aspiring debate campers. Become a monthly donor! Your year-round gift helps us budget in advance: bit.ly/GiveDebate