Hats Off to the Tamar Kaplan Invitational Winners!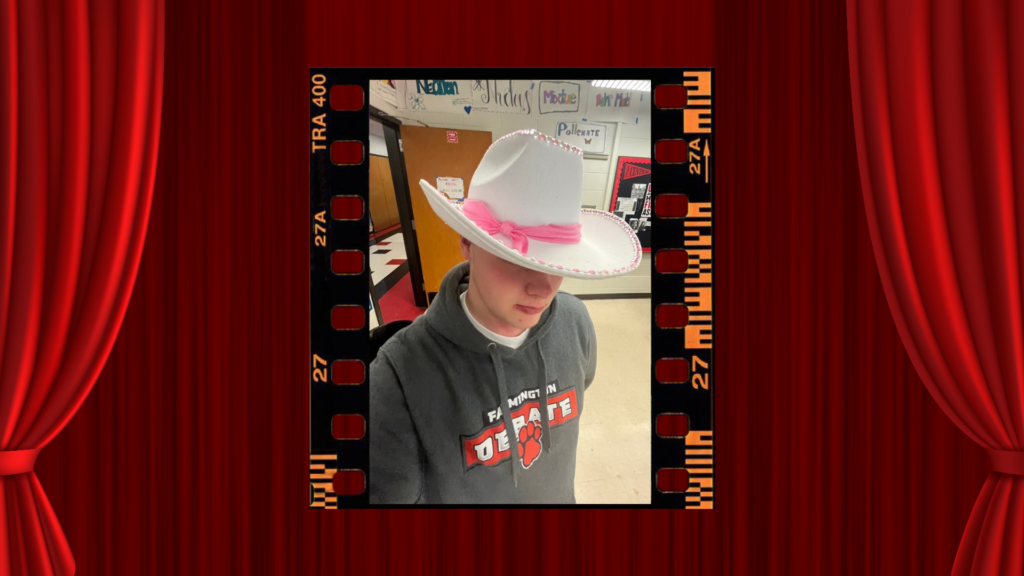 This weekend we held the Tamar Kaplan Invitational, which is held in memory of Tamar Kaplan. (Learn more about Tamar and why we honor her life at our last blog article.)
Our students brought their best, along with an incredible array of entries into our "Hat and Hair Hootenanny" theme and meme contest! Find some of our favorites (and the tournament results, of course) below.
TOURNAMENT RESULTS
FRIDAY 
NOVICE A DIVISION: 
Team Awards: 
– 1st: Van Zant & Mondragon Elorza (Tartan HS) 
– 2nd: Bredeson & Yang (Johnson HS) 
– 3rd: Medved & Chambers Mack (Tartan HS) 
– 4th: Holley & Ordaz Ginez (Washburn HS) 
– 5th: Tirfu, Sabu & Teka (Tartan HS) 
Speaker Awards: 
– 1st: Josiah Bredeson (Johnson HS) 
– 2nd: Deborah Mondragon Elorza (Tartan HS) 
– 3rd: Hannah Howes (Tartan HS) 
– 4th: Sai Yang (Johnson HS) 
– 5th: Nathan Medved (Tartan HS) 
– 6th: Marian Holley (Washburn HS) 
– 7th: Samrawit Teka (Tartan HS) 
– 8th: Daniel Chambers Mack (Tartan HS) 
– 9th: Mareli Ordaz Ginez (Washburn HS) 
– 10th: Nunat Tirfu (Tartan HS) 


NOVICE B DIVISION: 
Team Awards: 
– 1st: Nagel & Carter (Central HS) 
– 2nd: James Cogshall (Central HS) 
– 3rd: Martinez Aguilar & Stensland (Highland Park) 
Speaker Awards: 
– 1st: Nalini Carter (Central HS) 
– 2nd: Ruby Nagel (Central HS) 
– 3rd: James Cogshall (Central HS) 
– 4th: Kavanaugh Kim (Central HS) 
– 9th: Alex Hemann (Tartan HS) 
NOVICE C DIVISION: 
Team Awards: 
– 1st: Elijah Ziebell (Tartan HS) 
– 2nd: Keenan & Lisin (Edison HS) 
Speaker Awards: 
– 1st: Alexander Lisin (Edison HS) 
– 2nd: Reymie Keenan (Edison HS) 
– 3rd: Iman Kadir (WTMS) 
– 4th: Seenaa Gobena (WTMS) 
JV DIVISION: 
Team Awards: 
– Champions: Mohamed & Johnson (Edison HS) 
– 4th: Afriyie & Keita (Tartan HS) 
Speaker Awards: 
– 1st: Abdihafid Mohamed (Edison HS)
– 2nd: Keeda Johnson (Edison HS) 
– 4th: Odia Keita (Tartan HS) 
– 6th: Laura Afriyie (Tartan HS) 
– 8th: Wren Marshall (Washburn HS) 
SATURDAY 
NOVICE A DIVISION: 
Team Awards: 
– 1st: Cleghord & Craig (Prior Lake) 
– 3rd: Batica, Carlson & Meyer (Como Park) 
– 4th: Holley & Cherr (Washburn) 
– 6th: Muse & Dahir (Prior Lake) 
– 7th: Tirfu, Sabit, & Teka (Tartan HS) 
– 8th: Yang & Yang (Johnson HS) 
Speaker Awards: 
– 1st: Arthur Batica (Como Park) 
– 2nd: Gen Meyer (Como Park) 
– 3rd: Austin Cleghord (Prior Lake) 
– 4th: Samrawit Teka (Tartan HS) 
– 5th: Marian Holley (Washburn HS) 
– 6th: Leon Cherr (Washburn HS) 
– 7th: Sai Yang (Johnson HS) 
– 8th: Halina Kargar (Central HS) 
– 10th: Cassondra Carlson (Como Park) 
– 11th: Inga Craig (Prior Lake) 
– 12th: Mohamed Muse (Prior Lake) 
– 13th: Hamza Dahir (Prior Lake)
– 19th: Nunat Tirfu (Tartan HS) 
– 20th: Kamila Sabit (Tartan HS) 


NOVICE B DIVISION: 
Team Awards: 
– 1st: Mulcahey & Timm (Central HS)
– 7th: Napper & Cogshall (Central HS) 
– 8th: Heil & Lundquist (Prior Lake) 
– 10th: Hemann & Van Zant (Tartan HS) 
– 14th: House & Peden (Roseville) 
– 15th: Tran & Mai & Berg (Prior Lake) 
Speaker Awards: 
– 9th: Lindsay Mulcahey (Central HS) 
– 10th: Sam Berg (Prior Lake) 
– 11th: Ryan Mai (Prior Lake) 
– 12th: Calvin Lundquist (Prior Lake) 
– 13th: Abigail Heil (Prior Lake) 
– 16th: Ruweyda Hilowle (Tartan HS) 
– 17th: Hannah Howes (Tartan HS) 
– 20th: August Peden (Roseville) 
– 22nd: Sihaam Mohommed (Prior Lake) 
– 25th: Alex Hemann (Tartan HS) 
NOVICE C DIVISION: 
Team Awards: 
– 1st: Reymie Keenan (Edison HS) 
Speaker Awards: 
– 1st: Reymie Keenan (Edison HS) 
– 2nd: Iman Kadir (WTMS) 
– 3rd: Samira Salah (WTMS) 
JV DIVISION: 
Team Awards: 
– 1st: Mulrooney & Berger (Central HS) 
– 2nd: Johnson & Mohamed (Edison HS) 
– 3rd: James & Perez (Tartan HS) 
– 8th: Adler Young (Roosevelt HS) 
– 10th: McQuillen & Nervig (Roosevelt HS) 
Speaker Awards: 
– 1st: Ben Berger (Central HS) 
– 2nd: Abe Mulrooney (Central HS) 
– 4th: Abdihafid Mohamed (Edison HS) 
– 6th: Keeda Johnson (Edison HS) 
– 7th: Eleanor Nervig (Roosevelt HS) 
– 8th: Adler Young (Roosevelt HS) 
– 10th: Lillie Perez (Tartan HS) 
– 11th: Anneke McQuillen (Roosevelt HS) 
– 13th: Beatrice Holterhaus (Roseville) 
– 15th: Kali Gavin (Roseville) 
VARSITY DIVISION: 
Team Awards: 
– 1st: Baxter-Kauf & Ulven (Central HS) 
– 2nd: Winters & Burgess (South HS) 
– 9th: Snowbeck & St Dennis & Osborn (Highland Park) 
Speaker Awards: 
– 1st: Max Ulven (Central HS) 
– 3rd: Noah Winters (South HS)
– 4th: Kiernan Baxter-Kauf (Central HS) 
– 6th: Sofia Burgess (South HS) 
– 11th: Audrey Snowbeck (Highland Park) 
– 13th: Carmen Infante-Garner (Edison HS) 
– 16th: Elliot Miller (Central HS) 
– 19th: Evelyn Osborn (Highland Park)